Who Owns Your Interiors Photos?
That headline may seem like a trick question - but this is actually something that a LOT of designers can't answer. They may think that because they hired the photographer, and they designed the interiors, that the photos belong to the designer. Nope. Surprised?? I'll explain WHO owns those photos and WHY it matters in this post. But even BETTER?? I'm going to tell you about an amazing event that will really help you get the photos you really need without any ownership issues!! Just read all the way to the end to find out how! Now let's take a look at this tricky issue...
Copyright Law
The reason you do NOT own your photos is because of a federal copyright law. It says that the photographer owns those photos basically FOREVER. They can assign rights to you to use the photos for specific things like to promote your business on a website or social media. But they may NOT give you the right to give those photos to any press that ask for them. The key here is to have a REALLY good contract with your photographer that spells out every single way that you are allowed to use those photos.
The Pressing Issue
Too many interior designers have submitted their portfolio shots to press without contacting their photographer. Not good! This is where you can get into a LOT of trouble, especially if it's a photographer you haven't worked with before. I always send low-res images to a magazine for submission, and then if they want to publish the project I will put them in touch with the photographer so they can set up their own agreement. Most magazines will ask for that anyway! And that's how the photographer can make more money, by licensing those images to the magazine. Don't worry - it very rarely keeps the magazine from publishing your work!!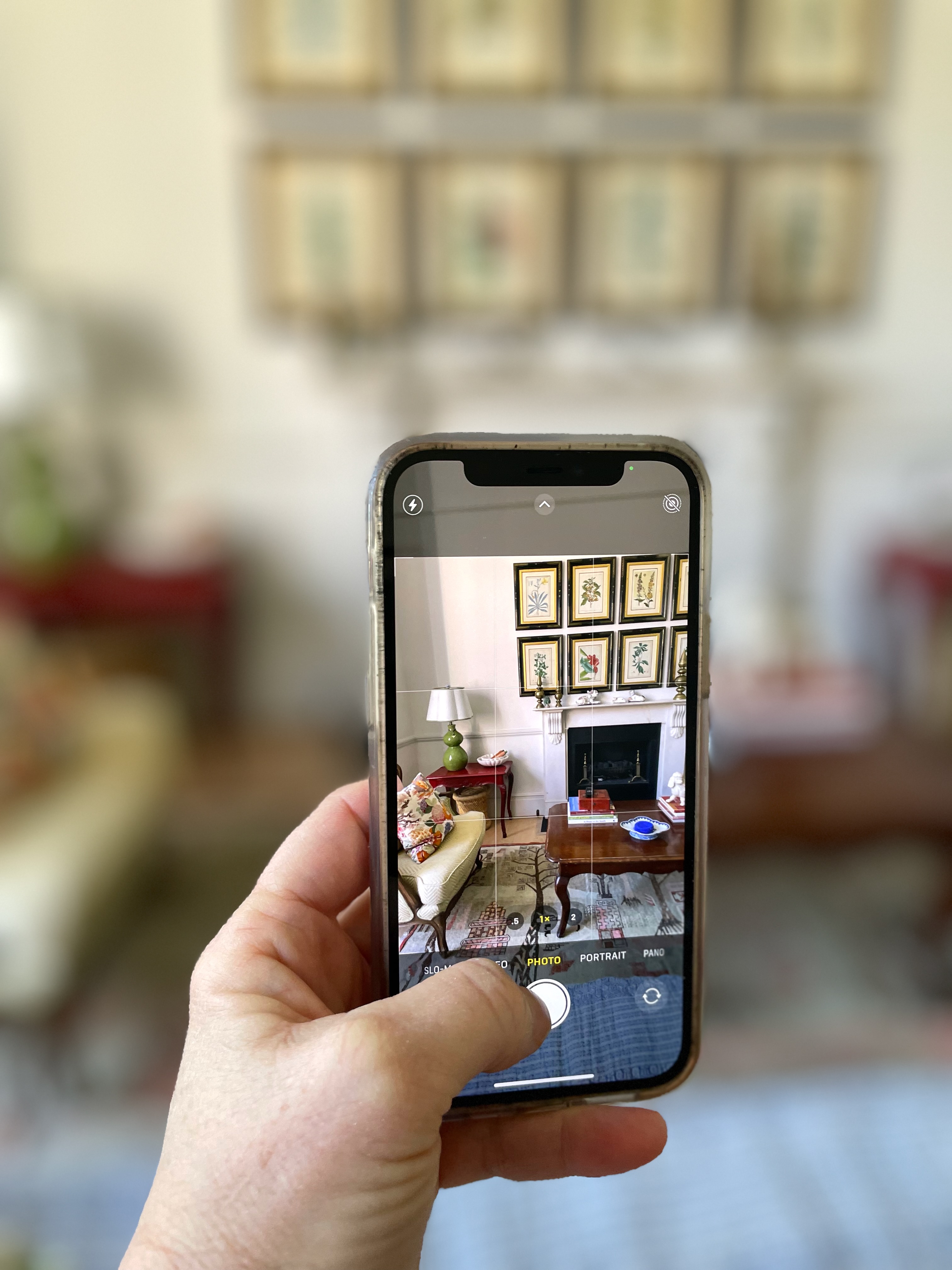 It's All in the Contract
Just like with your clients, it's really important to have a fantastic agreement with your photographer, one that protects both of you. If they present you with a boilerplate agreement, you should definitely send it back with edits if you don't agree with some of the elements!! And be very open and honest with what your goals are and what you need. It's all about communication.
Another Solution!
BUT WAIT! I've also got another solution for you! You could always up your game and take your OWN photos! HOW?! Join me and my good friend Linda Holt for a FREE webinar on March 15 at 12pm EST on Smartphone Photography for Designers. Linda is an amazing designer AND a professional photographer and she's known throughout our industry for her INCREDIBLE smartphone photos. She's going to help us learn how to compose and shoot interiors, whether it's a full project or a one-off room. Just click HERE to learn more and to register for this fun and action-packed event!